Do your current designs push the limits of conventional die casting alloy properties?Does your product demand the lightest weight, but also needs the properties only obtainable with metals?Then you may be interested in the High Integrity and Magnesium Die Casting Design Seminars!The Magnesium Design Seminar will provide information useful to a designer or purchaser interested in the option of die casting their next product design in magnesium.All conventionally die cast products have the advantage of shape flexibility,consolidation of multiple part assembles and reduced machining due to high as cast tolerances.However using magnesium die casting can add additional benefits, such as extremely light weight,damping, and other features to you product design.In addition High Integrity die casting processes such a semi-solid metal, squeeze casting, and other newer die casting technologies can offer atighter range of material properties, low to zero porosity, weld-ability and heat treatability and more. To learn more about designing for magnesium and high integrity die casting processes visit the links below for a summary of topics and to register to attend.
Magnesium Die Casting Design Seminar:
http://www.diecasting.org/meetings/magnesium/
High Integrity Die Casting Design Seminar:
http://www.diecasting.org/meetings/ssm/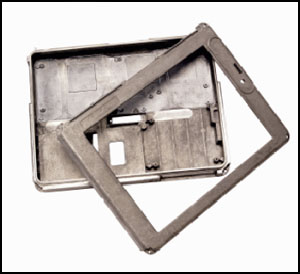 Maglite: made in the U.S.A.
Many of know that Maglite Flashlites are made in the U.S.A., but do you know the story behind how Maglite accomplishes this in a product market saturated with imported products?Well a few things stand out about Maglite right away, a dedication to keeping manufacturing in the U.S.A., coupled with automation.But probably the most noticeable is Maglite spassionate founder Tony Maglica who still walks Maglite's factory floor every morning to visit fellow employees, see what's happening, and develop new, more competitive, ways of making Maglite Flashlights.To read and hear more about Maglite visit: http://www.npr.org/templates/story/story.php?storyId=130197557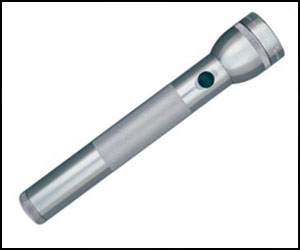 Manufacturing Critical to Defense and National Security
On Wednesday, September 22, 2010, at 10:00 a.m. in the Capitol Visitors Center (CVC), the Subcommittee on National Security and Foreign Affairs held a hearing entitled, "Made in the USA: Manufacturing Policy, the Defense Industrial Base, and U.S. National Security."
This hearing examined the national security implications of U.S. manufacturing policy, with a focus on the security challenges posed by a shrinking defense industrial base and domestic supply chain. Manufacturing – including the defense industrial base – currently accounts for 12 percent of U.S Gross Domestic Product and 10 percent of national employment. Yet increasingly, the defense industry faces the proliferation of foreign-made and counterfeit parts, outdated technology, and a depleted manufacturing workforce. This hearing reviewed recent scholarship and research on the challenges facing U.S. manufacturing and the implications for U.S. national security. Witnesses were also asked to offer their recommendations to improve U.S. manufacturing policy in order to strengthen and protect national defense.To view the actual hearing visit: http://www.youtube.com/watch?v=swAfMstip6o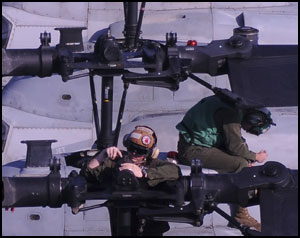 Discuss Die Casting Design
Do you have a question related to die casting, would you like to discuss the topics in this newsletter further?Feel free to visit the NADCADie Casting Message Board at: www.diecasting.org/forum/ and register to start discussing your die casting design topic!
---
---